Take a look inside our home, for the Holidays
It's beginning to look a lot like Christmas over at our house! I started to deck the halls this past weekend, and I plan on finishing the downstairs area this weekend. I had so much fun decorating our living room, and although I did not manage to get as many good photos as I wanted (I'm still teaching myself how to be a photographer) I was able to capture enough decent shots that I was happy with for now. Who knew being a blogger was so much work?! You have to wear so many hats, producer, photographer, stylist, marketer, and the list goes on!! Anyways, I hope I can inspire some of you to get into the Holiday Spirit if you arn't already in it! Merry Christmas Friends!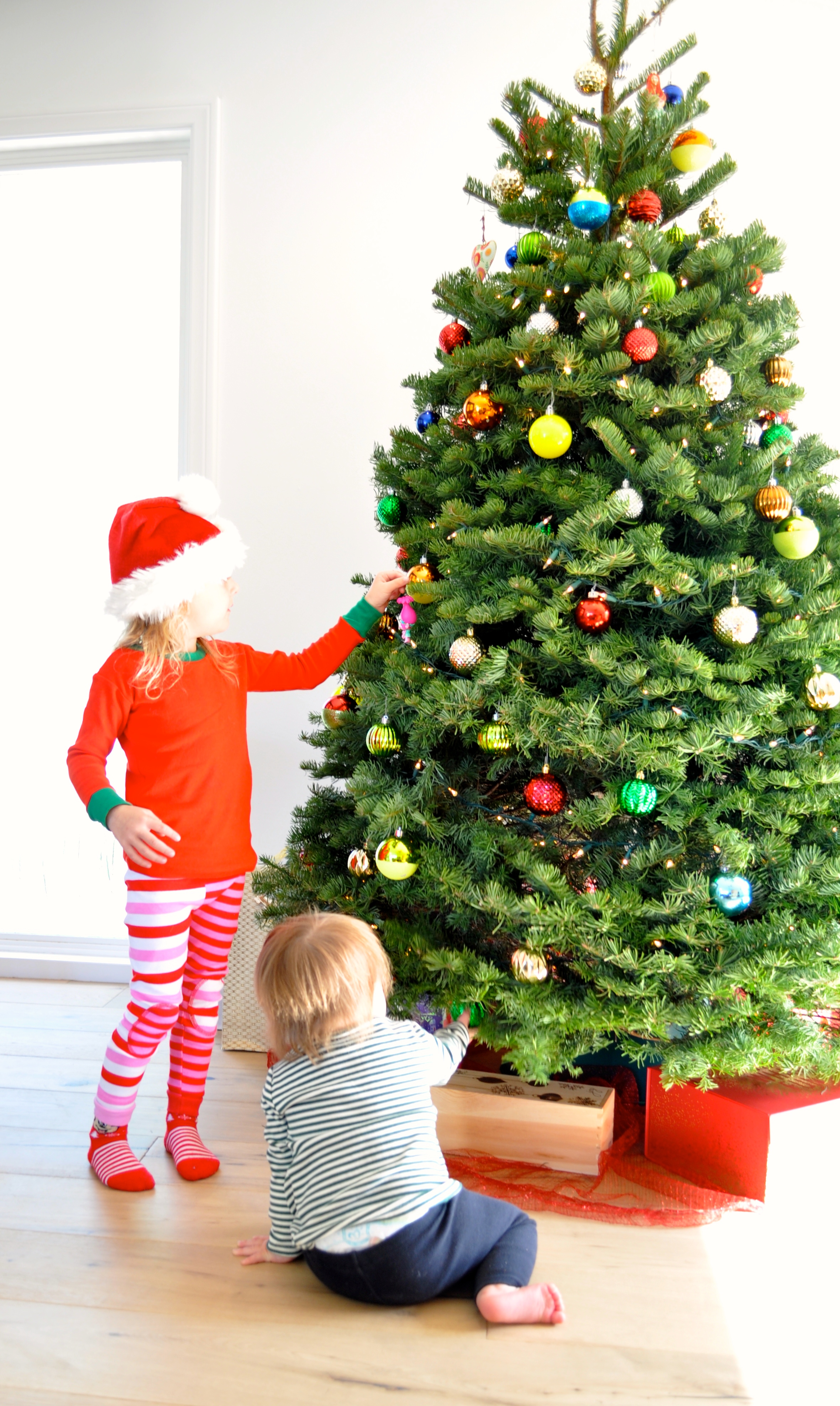 Poppy Putting her Poppy Troll Ornament on the tree, while Pixie tries to help too!
Poppy was so excited to help me decorate this year! She was the best little helper, and loved handing me all the ornaments so that I could hang them on the tree.
I think our Bar cart will get a lot of use this season, since we are hosting Christmas at our house this year. My mom was in town this weekend, and made me an amazing Whisky and eggnog cocktail that was to die for, and I don't even like Whisky!!
Below you can shop my holiday look. If some of the items are no longer available I have linked similar product. Enjoy!